Wed Mar 29 2017 00:00:00 GMT-0600 (MDT)
Distance: 4 mile & 8 mile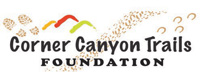 2017 Series Kick Off!
---
Course:
Short Course (same as 1st Corner Canyon Race): Start at Tunnel, Up Dirt Road, left on Lower Corner Canyon Connector Trail, up Lower Corner Canyon Trail, Left on dirt road, up dirt road past water tank, left up steep hill, left on Aqueduct Tr.,right on BST, right on Rattler Tr., right on Lower Rattler Tr., merge onto Ghost Falls Tr., right onto Gas Line Tr., at bridge/creek cross creek and go up steep double track, at 4 way back down steep hill past water tank, right on single track, merge onto road back to finish.
Long Course: Due to Rain, the long course has been changed to 2 laps on the short course. This is the same course as the first Corner Canyon Race of 2017.