Wed Aug 16 2017 00:00:00 GMT-0600 (MDT)
Cost: $20 CASH OR CHECK ONLY
Distance: 4.6 mile course , 9.2 mile course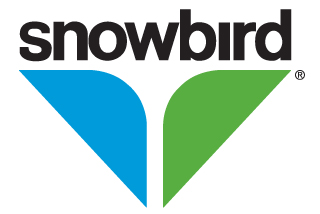 The North Face Trail Run at Snowbird Race #11 of 2017 Series
---
Course:
RESULTS FOR THE LAST RACE OF YEAR ARE UP. RACERS HAVE UNTIL MONDAY AUGUST 21ST TO REQUEST REVIEWS. FINAL SERIES POINT STANDINGS WILL BE PUBLISHED WEDNESDAY AUGUST 23
Short Course = 4.62 miles (1 lap) Long Course = 9.2 miles (2 laps)
Start at Bridge/dirt road- up road-past tram deck area - right up Peruvian Gulch Trail - right on Chauner's Loop Trail - HARD RIGHT DOWN Dick Bass Highway (double track) - left onto Midway Trail to Midway Unloading Station - Baby Thunder - Dean's Delight - back up Dirt Road (same as start)- Finish Line is 200 yards up on Peruvian Gulch Trail.
Click Here for Snowbird Trail Map to follow route. Also see Garmin Map below
Attn: 9 Race Pass Holders. Giving away of FREE DPS SKIS tonight!
Everyone Else Gets in on the loaded Give-Aways (new trail shoes gift certificates and more)